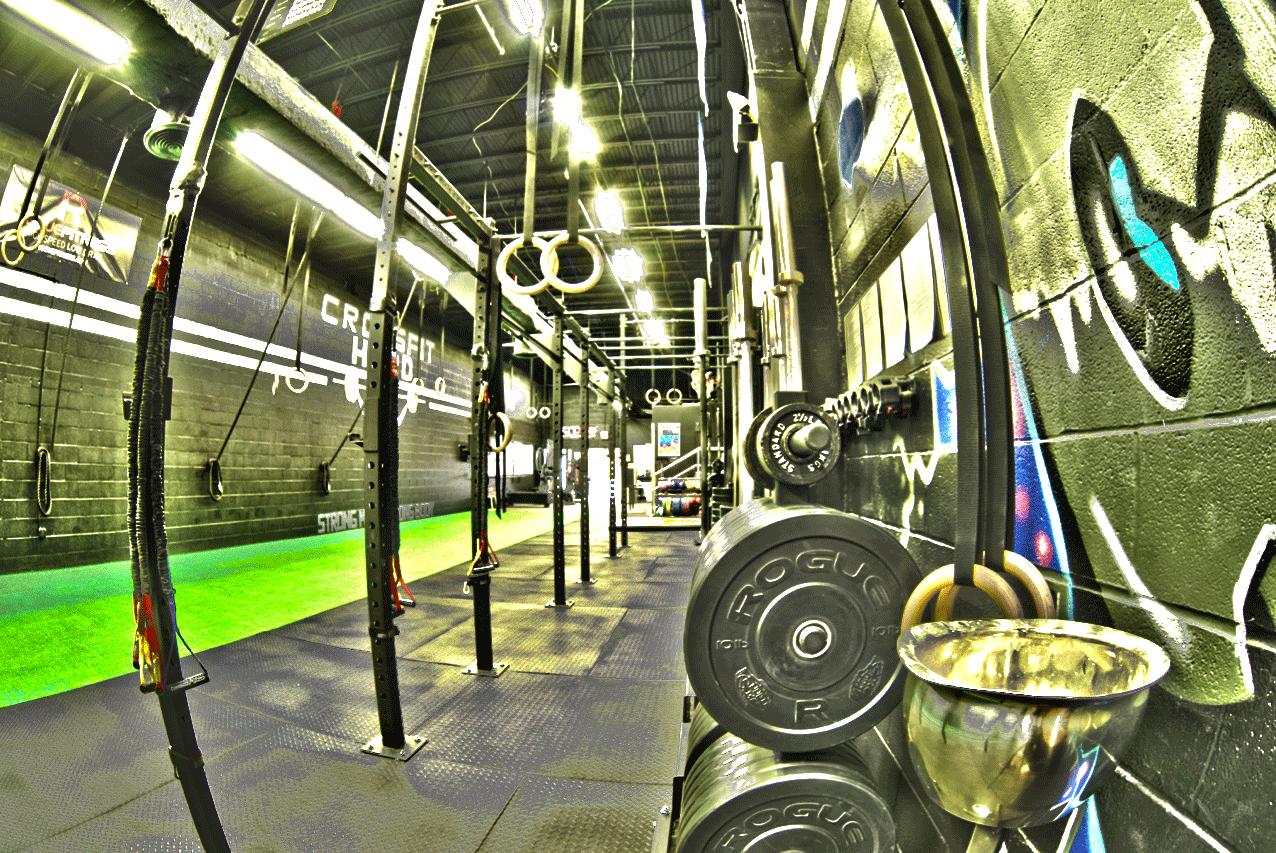 Welcome to your new playground
CHECK OUT OUR VIRTUAL TOUR HERE
We are not your typical gym
We are set up for 100% success here at CrossFit Hard. Our 3,000-square-foot facility showcases our commitment to state-of-the-art fitness. Our top-of-the-line equipment (and plenty of it) includes:
66 feet of AstroTurf for sled pulls and tire flips
36-foot wall-mounted pull-up rig
12-foot freestanding rig with extras like a flying pull-up bar
The finest Rogue Olympic barbells and bumper plates
Competition kettle bells
Concept 2 rowers
Air Assault and Airdyne bikes, and much more...
Work out in comfort with our high powered air conditioning system - a rare find at a CrossFit gym!
Our WODIFY digital whiteboard system allows us to track and scientifically analyze our athletes' results over the 10 key elements of fitness. We use that comprehensive data to adjust our programming so every athlete gets the best possible workout for their goals.
At CrossFit Hard, we take pride in what we do, sparkling clean, and meticulously organized. We haven't spared any expense to provide you with the best facility to achieve your fitness goals, you are going to love getting fit with us!